Well, what do you know? I did manage to squeeze in some blog reading yesterday after all! I hope you enjoy these posts as much as I did!
*****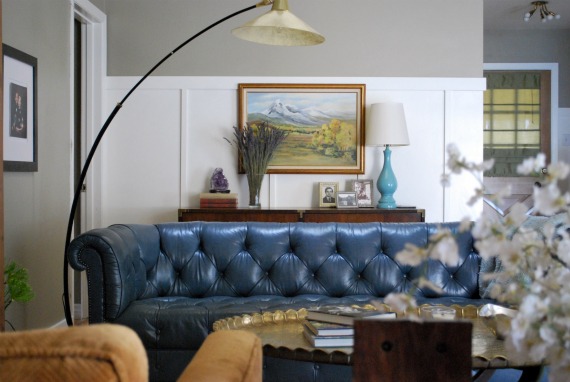 Jules from Pancakes and French Fries wrote
a lovely post along the same theme as my own
Useful and Beautiful post
. It's part of her "
William Morris Project
". She has a gorgeous tufted leather sofa.
*****
This post at Vintage Revivals
is simply a question: "How Do You Organize Your Life?" And it's exactly the same question I've been pondering--whenever I can snatch a spare moment to ponder.
Like at 6:45 am when I am lying awake in bed wondering whether it would be worth it to try to get up and make some tea quietly while the kids sleep, or if I should just roll over and and get a few more minutes' sleep before they come tell me it's morning. I usually choose sleep, since they wake up within minutes of me getting up no matter what time it is.
The comment section in this post is full of organising ideas. Once my brain can process again after this crazy week, I hope to make use of some of them!
*****
Both of these posts are from blogs I discovered just today. I haven't had a chance to really browse the posts and get to know the writers a little, but I intend to. Once I get that
basement spring-cleaned
!
Remember that every comment on any post is counted as an entry in the Vintage-Inspired Giveaway! Of course, feel free to comment even if you don't want to enter the giveaway! Make sure I have a way to contact you if you're the winner!